SE2 - 0.4KW~11KW
SE2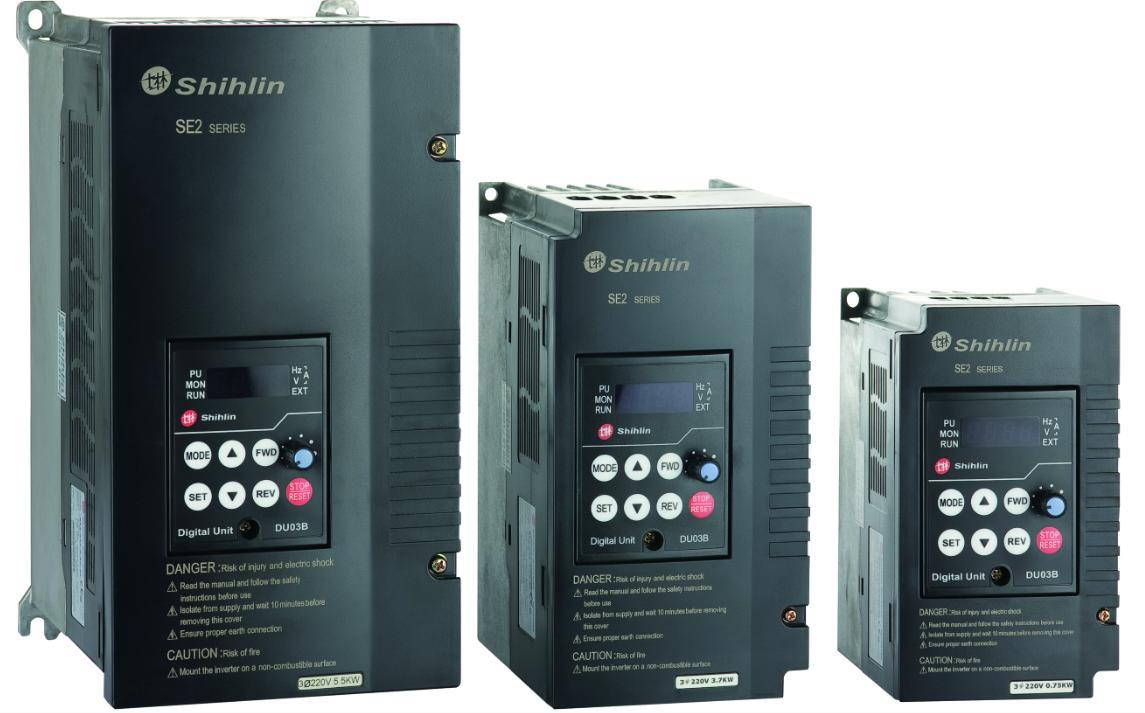 Capacity: 0.4KW to 11KW
Features
Capacity:0.4KW(0.5HP) to 11KW(15HP)
Output frequency: 0.1 ~ 1000Hz
Built-in EMI filter
Sensorless vector control
Start torque is 150% 1Hz
Application: Spindle, Air Compressor, Grinding Machine, Printing Machine, Wood processing machine, Lathe Machine, Knitting Machine, and so on.
Protection
Robot Arm
Plating Machine
Grinding Machine
Wood Processing Machine
Printing Machine
Extruder
Related Products

SS2

---

Capacity: 0.4KW to 5.5KW

---

SF-G

---

Capacity: 5.5KW to 355KW

---

---

Files Download

---
Best Sale
Over 60 Years of SE2 - 0.4KW~11KW | Electrical Equipment Manufacturing and Supply | Shihlin Electric
Based in Taiwan, Shihlin Electric & Engineering Corp. is one of the leading SE2 - 0.4KW~11KW | electrical system and electrical equipment suppliers since 1955.
With the large distribution network, including Taiwan, North America and China, Shihlin Electric's electrical distribution system is well-recognized internationally.
From circuit breaker, magnetic contactor to automatic transfer switch, Shihlin Electric's low voltage power distribution system is innovative and continuously gaining visibility from worldwide buyers.
Shihlin Electric has been offering advanced technology in heavy electrical systems, electrical equipment, machinery and automation for a long time, both with skillful technology and 60 years of power distribution experience, Shihlin Electric ensures each customer's needs are met.