[Exhibition] Manufacturing Surabaya 2014
2014/05/28
Jeff Chou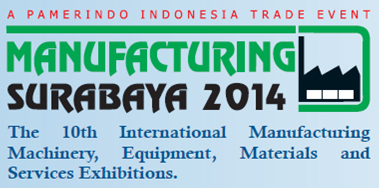 In 2013, We were success in Surabaya exhibition .This year, 2014, our second times to participate, We would like to invite both Shihlin's existing and potential customers to visit us in the exhibition. We can directly discuss about products, cooperation opportunity and so on.
Exhibition Infomation:
Date: 11-14 June, 2014
Location: Grand City Convention & Exhibition Centre
Address: Jl. Gubeng Pojok Dalam, Surabaya 60272, Indonesia
Booth stand #: 902
I'll see you soon
Best Sale
Shihlin Electric News and Events
Shihlin Electric & Engineering Corp. is Taiwan supplier and manufacturer in International business in Low Voltage power distribution and motor control since 1955. Shihlin Electric has been offering our customers high quality circuit breaker, magnetic switch, power distribution system, magnetic contactor. With both advanced technology and 60 years experience, Shihlin Electric always make sure to meet each customer's demand.