Definite Purpose Magnetic Contactor
SF35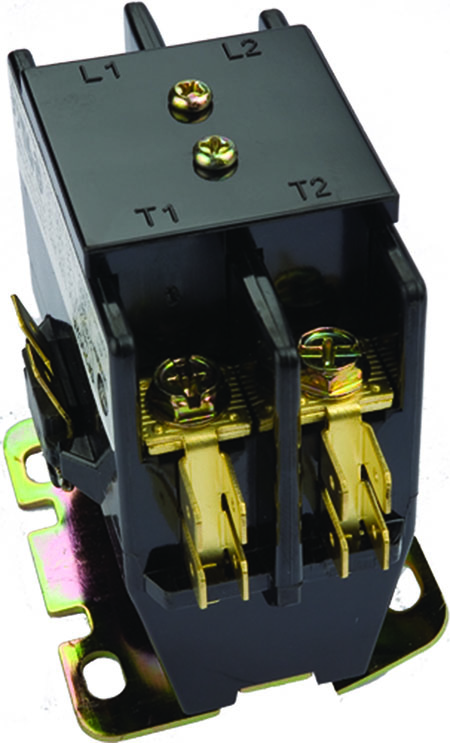 Rated capacity: 35A
Features
Standard: IEC-60947-4-1, UL508, CSA C22.2, ARI 780/790
All contacts are AMP250 quick contacts, which saves wiring
Compact size, saving panel space.
Standard dimensions of the installation holes, compliant with the installation dimensions of the product of the same grade made by other brands.
Operating voltage of coil: 85%~105% rated voltage
Specification
Type:
 ─1P: SF35C1
 ─2P: SF35C2
 ─1P+Shunt: SF35C3
Start current (Per pole): AC 240 / AC 480 / AC 600 : 180 / 150 / 120
Start current (1P, 2 pole): AC 240 / AC 480 / AC 600 : 210 / 175 / 140
Resistive Amps Rating: 50A
FLA: 35A
Protection
Applicable to the motor protective system in air-conditioning equipment, refrigerator or the control of the heater, motor, pump, fan, compressor in other industrial equipment.
Certification

Related Products

---

Files Download

---
Best Sale
Over 60 Years of Definite Purpose Magnetic Contactor | Electrical Equipment Manufacturing and Supply | Shihlin Electric
Based in Taiwan, Shihlin Electric & Engineering Corp. is one of the leading Definite Purpose Magnetic Contactor | electrical system and electrical equipment suppliers since 1955.
With the large distribution network, including Taiwan, North America and China, Shihlin Electric's electrical distribution system is well-recognized internationally.
From circuit breaker, magnetic contactor to automatic transfer switch, Shihlin Electric's low voltage power distribution system is innovative and continuously gaining visibility from worldwide buyers.
Shihlin Electric has been offering advanced technology in heavy electrical systems, electrical equipment, machinery and automation for a long time, both with skillful technology and 60 years of power distribution experience, Shihlin Electric ensures each customer's needs are met.