Reduced voltage Starter
SD-P60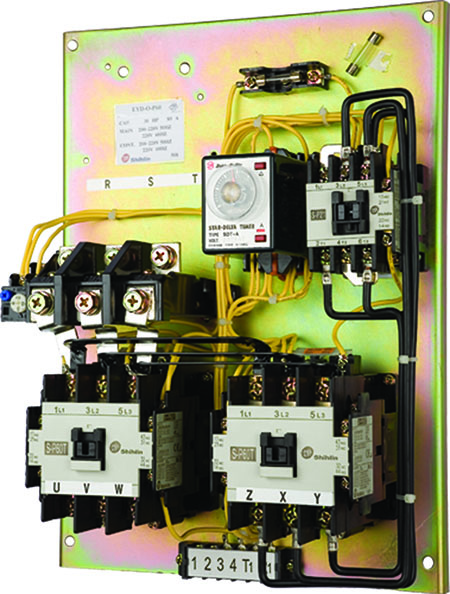 Rated Capacity: 60A
Specification
Without enclosure (no CT): SDO-P60
Without enclosure (with CT): SDO-P60T
Enclosure (no ammeter): SDE-P60
Enclosure (with ammeter): SDA-P60
Breaking Capacity
Rated capacity:
kW / HP

200~220V

30 / 40

380~440V

55 / 75
Certification

Related Products

S-P60T

---

Rated capacity @ 380V → kW / HP / A: 37 / 50 / 65

---

SD-P80

---

Rated Capacity: 80A

---

---

Files Download

---
Best Sale
Over 60 Years of Reduced voltage Starter | Electrical Equipment Manufacturing and Supply | Shihlin Electric
Based in Taiwan, Shihlin Electric & Engineering Corp. is one of the leading Reduced voltage Starter | electrical system and electrical equipment suppliers since 1955.
With the large distribution network, including Taiwan, North America and China, Shihlin Electric's electrical distribution system is well-recognized internationally.
From circuit breaker, magnetic contactor to automatic transfer switch, Shihlin Electric's low voltage power distribution system is innovative and continuously gaining visibility from worldwide buyers.
Shihlin Electric has been offering advanced technology in heavy electrical systems, electrical equipment, machinery and automation for a long time, both with skillful technology and 60 years of power distribution experience, Shihlin Electric ensures each customer's needs are met.